El episodio 7 de The Executioner And Her Way Of Life está listo para lanzarse esta semana. La serie isekai ha tenido una trama convincente que gira en torno al objetivo de Menou de matar a Akari. A medida que pasan los episodios, se revela mucho sobre el futuro y el verdadero concepto del tiempo de Akari. Entonces, según los eventos anteriores, Menou luchó contra el arzobispo Orwell. Después de una intensa pelea, Menou se preguntó sobre los poderes de Akari. Akari ha jurado que no dejaría que nadie la matara excepto Menou. Pero una escena del futuro cuenta una historia diferente. Entonces, aquí está todo sobre el próximo lanzamiento.
En el siguiente episodio, Menou se verá envuelto en otra misión. Sin embargo, volverá a estar acompañada por Akari. El dúo compartirá un tiempo de calidad juntos, pero pronto su viaje se verá interrumpido. Es probable que Momo se una a ellos más tarde. Entonces, el próximo lanzamiento puede resaltar estas partes.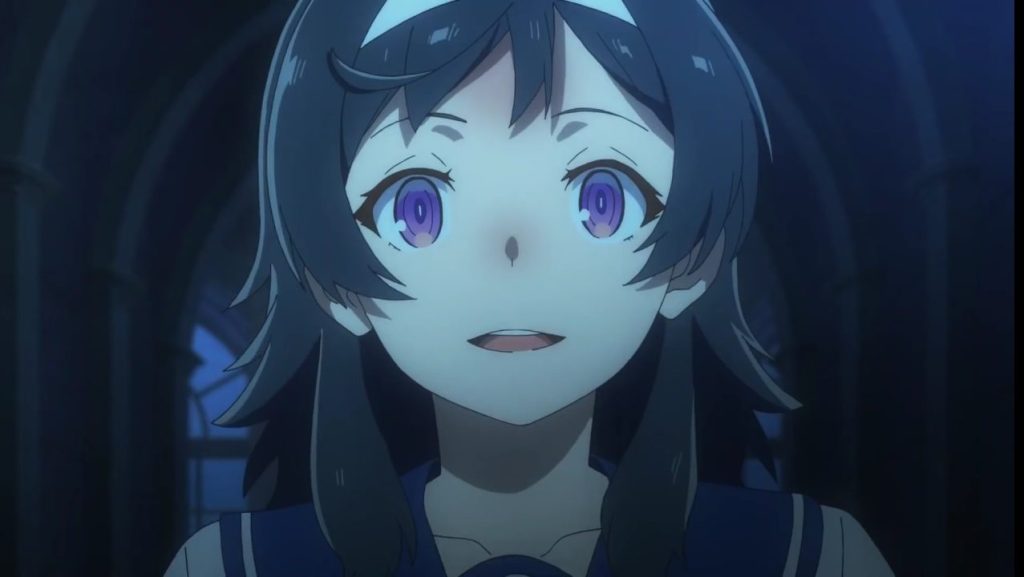 El verdugo y su forma de vida Episodio 7: ¿Qué pasará después?
Según la vista previa, el episodio 7 de The Executioner And Her Way Of Life mostrará a Akari uniéndose a Menou en su camino a un recorrido por la ciudad. Se verá al dúo disfrutando al máximo de su compañía. Mientras Akari deambula, Menou la vigilará en todo momento. Luego, la pareja se tomará un tiempo para tomar un respiro. Por lo tanto, tomarán un baño de sauna entre ellos. Discutirán muchas cosas que se destacarán en el próximo lanzamiento.
Menou cepillará el cabello de Akari una vez que salgan. Sin embargo, pronto su tiempo a solas se destruirá cuando aparezca Momo. Intentará ser parte de la tripulación. Pero parece que Menou no es un gran admirador de su presencia. Momo molestará a Menou tocándose el pelo y mucho más. Mientras tanto, Menou acompañará a Akari una vez más. Entonces, el próximo episodio tendrá muchos momentos divertidos y agridulces con los protagonistas principales enfocados.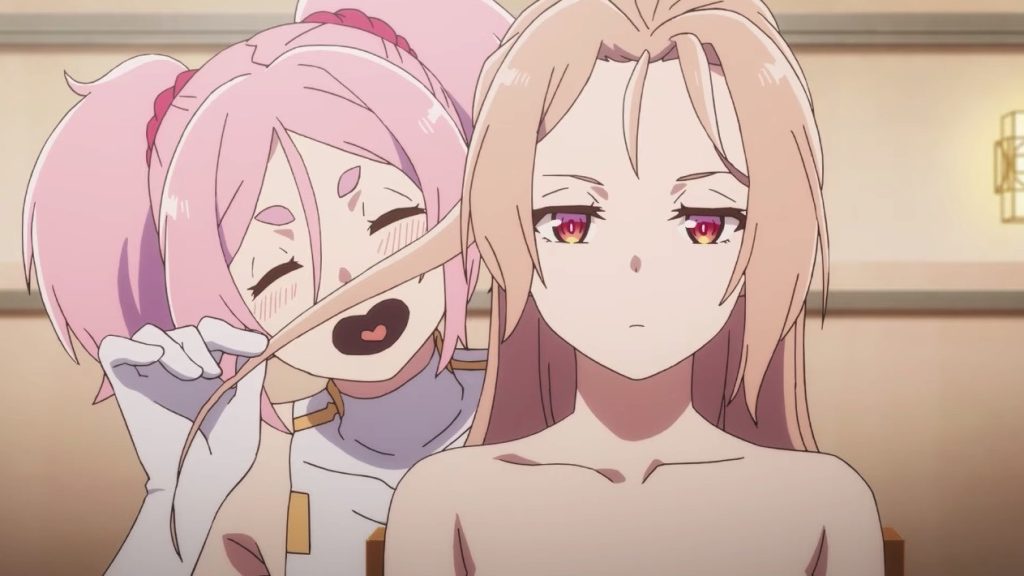 ¡Resumen del capítulo anterior!
El verdugo y su forma de vida El episodio 6 comenzó con Menou al borde de una pelea contra el demonio rojo del arzobispo Orwell. El funcionario de la iglesia reveló detalles sobre Flare del pasado que sorprendieron a Menou. Por otro lado, Akari se salvó fácilmente de ser asesinada. Ella utilizó sus poderes y usó Etheric Connect. La escena corta a Momo y Ashuna luchando contra dos demonios salvajes. Ambos parecían tener problemas, pero Akari también se encargó de eso.
Akari quemó las cintas de Momo que le dio Menou. Esto la enfureció en ninguna medida. Ella luchó contra ambos demonios sin ayuda. Finalmente, Momo también logró romper la protección. Momo luego se unió a Menou y mató al caballero rojo. Finalmente, el enfrentamiento entre Orwell y Menou resultó en que Menou reclamara la victoria. El panel final encontró a Menou pensando en los poderes de Akari. Además, se reveló que Akari pudo haber retrocedido en el tiempo desde el momento en que Flare intentó matarla.
The Executioner And Her Way Of Life Episodio 7: Fecha de lanzamiento
Parece que a Menou le llevará mucho tiempo superar el concepto verdadero de Akari. Entonces, The Executioner And Her Way Of Life Episodio 7 se lanzará el 14 de mayo de 2022. El episodio estará disponible en Netflix. Por lo tanto, para más actualizaciones, estad atentos.