MHA está en su arco final, y la batalla de los hermanos Todoroki está en su apogeo. Como venían de una familia con problemas, las cosas nunca fueron fáciles. Sin embargo, mientras uno se dirigía hacia los reinos más oscuros del mundo, el otro eligió la justicia. Entonces, Dabi ha excusado sus asesinatos como resultado de las malas acciones de su padre. Pero Shoto está en contra de sus palabras y desea detener a su hermano. El Capítulo 352 de My Hero Academia encontrará a Shoto desatando dos de sus últimos movimientos contra Dabi. Ambos apuntan a marcar una victoria fuera de este lío. Entonces, aquí está todo sobre la última salida de MHA.
En el siguiente capítulo, se mostrará una escena retrospectiva en el dormitorio de los estudiantes de la UA. Deku cuestionará la resolución de Shoto una vez más. Sin embargo, esta vez el hermano tiene una respuesta lista con él. Además, también tiene algunos movimientos increíbles para contrarrestar a su hermano. Entonces, el próximo lanzamiento resaltará todos los detalles.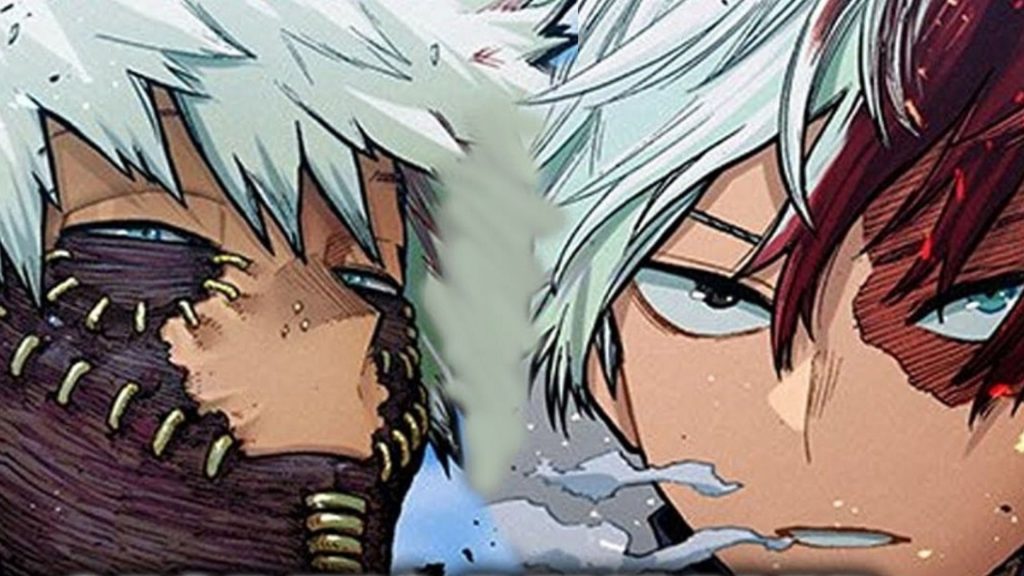 My Hero Academia Capítulo 352: ¿Qué pasará después?
El Capítulo 352 de My Hero Academia comenzará de inmediato con una escena retrospectiva que se centrará en Shoto y Deku hablando sobre derribar a Dabi. Todoroki mostrará una técnica especial en la que puede hacer que su pecho se ilumine. Él le explicará que el fuego ayuda a que su sangre fría y caliente circule por su cuerpo y llegue a un equilibrio. Deku cuestionará más sobre el movimiento al que Shoto lo reclamará para su poder en lugar de una copia de lo que Endeavour quería.
La escena termina, y pronto se verá la lucha contra Dabi. Shoto usará Freezing Blow: White Blade Of Frosty Fire para calmar a su impulsivo hermano. Sin embargo, Dabi seguirá burlándose de su destino. Shoto se preguntará sobre todas las veces que pensó que estaba solo, pero Deku y sus amigos han cambiado su perspectiva. El panel final encontrará la nueva técnica de Shoto, el Gran Maremoto Congelado. Y, por último, aparecerá una imagen de Touya y Shoto cuando eran niños.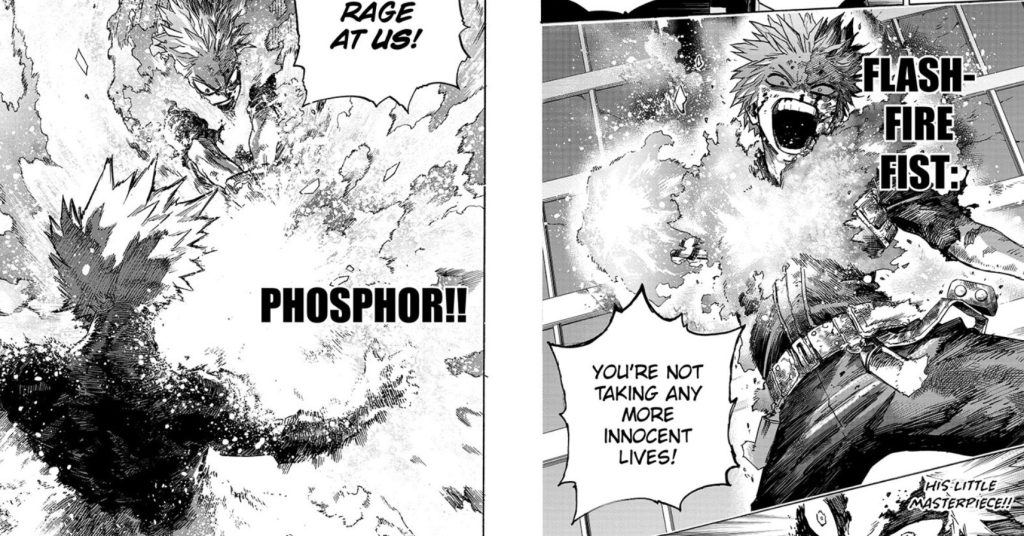 ¡Resumen del capítulo anterior!
El capítulo 351 de My Hero Academia comenzó con el último movimiento de Endeavour, Flashfire Fist, discutido. Los hermanos estaban al borde de una pelea caótica, con Dabi declarando la charla anterior sobre haberlo motivado para la pelea. El hermano mayor concluyó que solo era su padre, pero también tenía ojos en Shoto. Dabi preguntó si Shoto era fanático de All Might y desató Flashfire Fist y Hell Spider. Luego continuó menospreciando a su hermano con comentarios crueles.
Pronto, Shoto se sumó a la conversación. Dijo que Endeavour ha sido terrible como padre. Pero no podía aceptar las malas acciones de Dabi. Shoto concluyó que incluso si la familia Todoroki era un desastre, fue decisión de Dabi salir como lo hizo. Él eligió matar a personas inocentes. El panel final encontró a Shoto anunciando que detuviera a Dabi. Mientras tanto, atacó con Flashfire Fist mientras Dabi usaba Phosphor.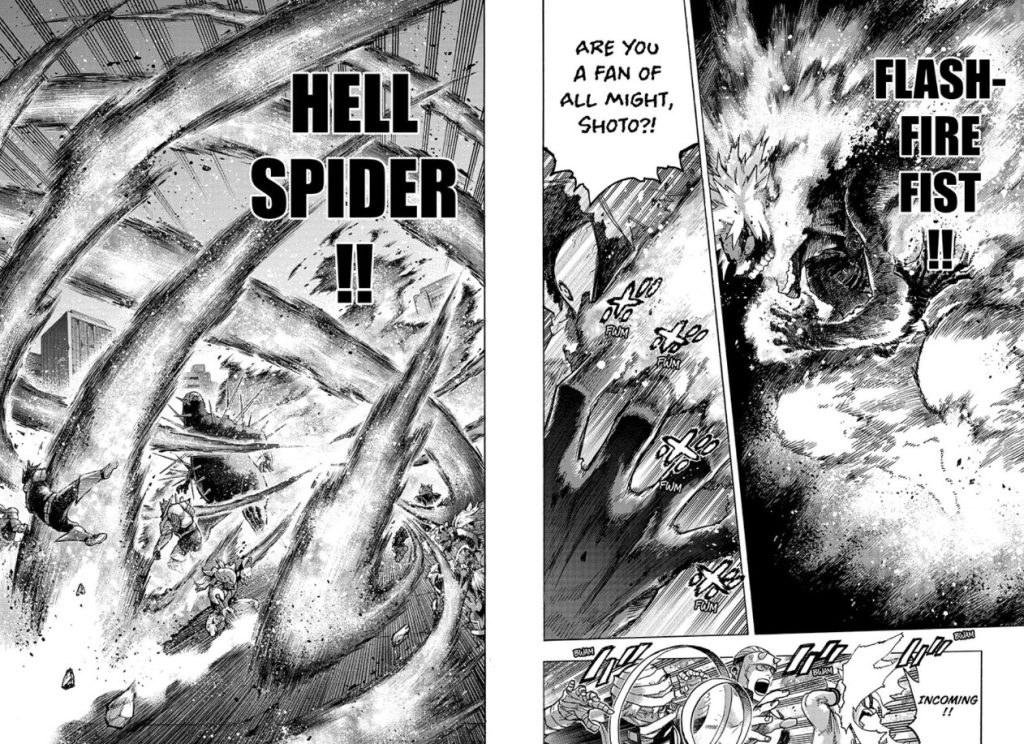 My Hero Academia Capítulo 352: Fecha de lanzamiento
La pelea entre los hermanos pronto llegará a su fin. Entonces, el Capítulo 352 de My Hero Academia se lanzará el 15 de mayo de 2022. El capítulo estará disponible en Viz Media y Manga Plus. Por lo tanto, para obtener más actualizaciones, siga regresando a The Anime Daily.